"I hope that Project 1366 becomes a common ground where we can draw the attention and sympathy from the audience regarding domestic violence and women's rights issues."


1366 is an emergency call number offering phone counseling for victims of domestic violence. It began its operation in 1983 and it is open 24 hours a day. People who call the number are usually children, housewives, and older people who belong to socio-economic minority groups. In Korea there has been a rapid collapse of the traditional family structure due to industrialization, urbanization, and the breakdown of familial bonds in favor of the nuclear family. As a result, the patriarchal figure has become an increasingly violent presence.


1366 Project, 27.5 x 27.5 in, Digital Achieve Pigment Print, 2003
1366 Project
, 27.5 x 27.5 in, Digital Achieve Pigment Print, 2003


︎︎
In July 1998, a special law was instituted in response to the increase in domestic violence. The establishment of a special law means that domestic violence is no longer a private problem but a social one, and that it can also be considered as a criminal act.

The most common victims were the wives. We encounter them once in a while during prime-time news coverage, but both the intensity of the violence and the number of people affected are beyond our imagination.

Our society is still very slow to recognize these issues, and the public often seems quite indifferent to the victims of the violence. Under these circumstances, I thought we needed to look straight at these problems, and gather a social consensus against domestic violence.

That was the starting point and intention of Project 1366. In this work, I use pictures of the bodies of battered women. When abused women file papers for a divorce, these pictures are often included as evidence. I was able to get help obtaining these photos from a women's rights organization called Korea Women's Hotline.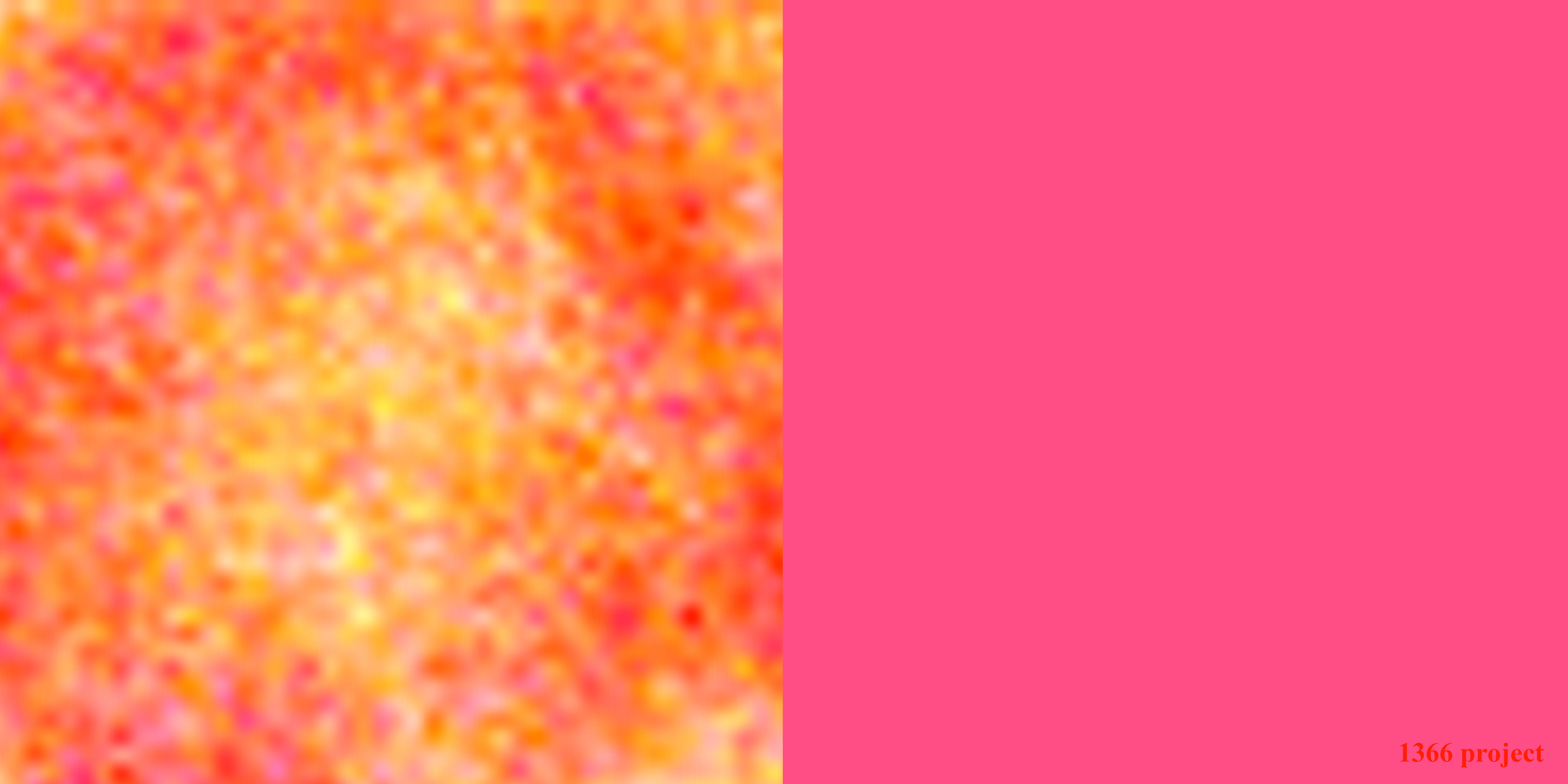 1366 Project
, 78.7 x 39.3 in, Digital Achieve Pigment Print, 2003
1366 Project
, 78.7 x 39.3 in, Digital Achieve Pigment Print, 2003
First I scanned these images and enlarged them using Photoshop, focusing on parts of the body that were severely injured or bruised. In these images I chose very small sections (0.3cm x 0.3cm) and enlarged them to sizes as big as 100cm x 100cm. Each image became an abstract field of pixels, ranging in color from purple, to pink, to yellow. Within that color field I chose one pixel and enlarged it to 100cm x 100cm—and this became a monochrome field. Through the process, these pictures became entirely abstract rectangles, superficially beautiful in hue like a pictorial photograph, and far different from the sad, tortured source material. My intention was to draw the viewer's attention not through the emotionally charged repulsion of the injured, black-and-blue body of a battered woman, but through a parodic, sarcastic mode of expression.




1366 Project
, 240 x 708 in, Digital Achieve Pigment Print, 2020
---
Safe House 2020 — Curated by. Sungah Kang